New World Same Humans #14
The walls of every organisation are turning to glass. And the consequences will be far-reaching.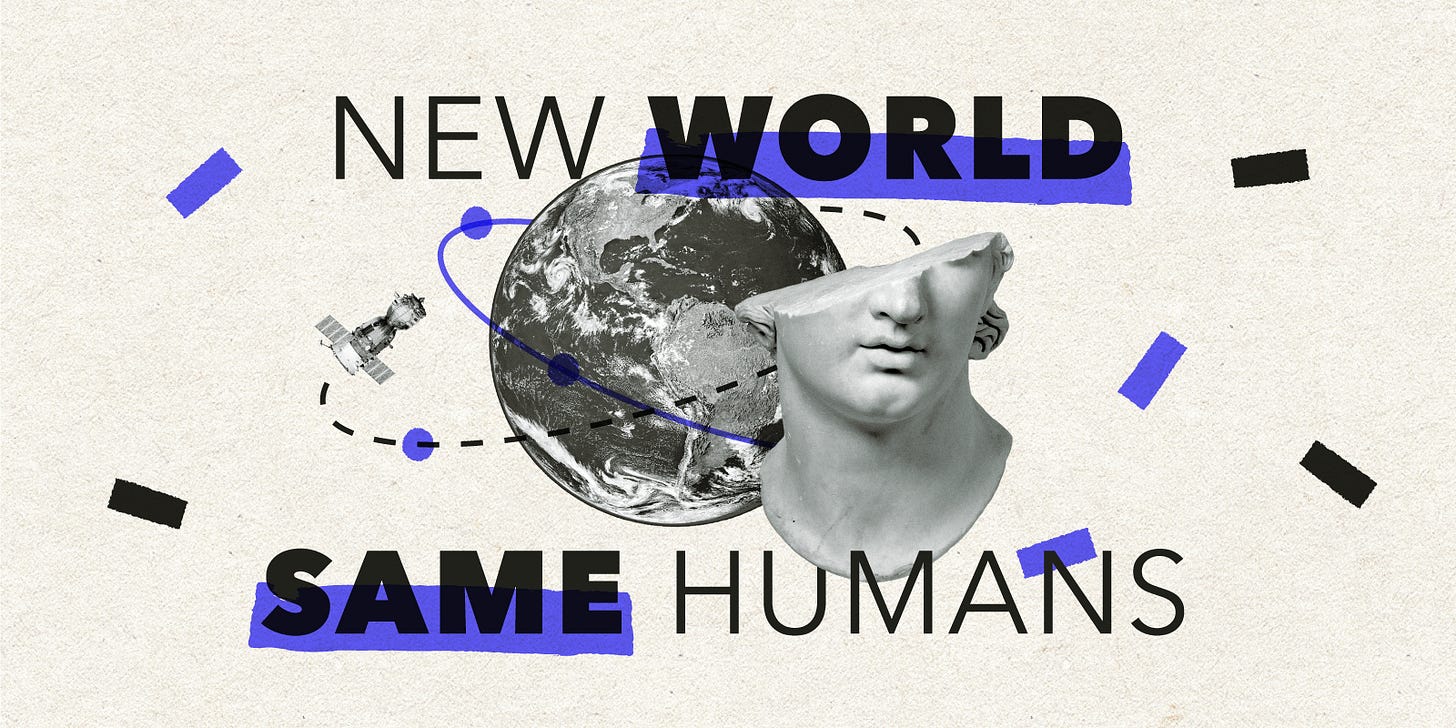 Welcome to New World Same Humans, a weekly newsletter on trends, technology, and society by David Mattin.
---
During a crisis, we look to the organisations around us. Businesses, government, charities, and others. Via their actions – or their inaction – we form new judgements of them. That's the way it's always been.
But in 2020 the power relationship between people and organisations is undergoing far-reaching change. This week, I got to thinking about that. Specifically, about how a more transparent world intersects with the crisis we're currently living through.
That drew me back to an idea that I've written about before: the Glass Box.
---
Walls of glass
A connected world is a more transparent world. In 2020, we live inside that truth. But we're only at the start of understanding how transparency will remodel the systems and organisations that shape our lives.
For a few years now I've has been talking about the emergence of the Glass Box. The idea is this: an organisation used to be a black box. For the most part, no one could see inside. The brand – and any organisation projects a brand of some kind – was whatever those inside the box painted on the outward-facing walls. People could come and look at the brand. They either liked it, or they didn't. And that, pretty much, was that.
Today, an organisation is a glass box. People can see inside. They can see the people, the processes, and the values at work. In other words, they can see the organisation's internal culture. And once people can see that culture, they will feel something about it. That is to say, it will become part of the set of cognitive and emotional associations that they tie to the organisation. It will become part of — perhaps the most important part of — the organisation's brand.
Internal culture is a now a part of public-facing brand. That's a shift with massive implications.
Of course, the Glass Box analogy is only a model, and like all models it simplifies a more complex underlying reality. Organisations of the past were far from entirely opaque. And those of today are not perfectly transparent, either. But the model does something to capture the shift that is happening now.
Back when we started talking about a Glass Box world we pointed to Uber employee Susan Fowler, whose iconic note on the company's toxic culture saw founder and CEO Travis Kalanick kicked out of the business. We pointed to the #MeToo movement, and its promise to redraw the historic power relationship between men and women.
Via those examples, it was clear that a connected world allows citizens to see deeper inside the powerful organisations that shape their lives. It also empowers them to challenge power in new ways. Not only are the victims of wrongdoing now able to speak out in unison and corroborate each other's stories, but millions around the world can insist that they be heard.
Meanwhile, the lines that once separated an organisation's internal culture and the brand it sought to project are disappearing. Today, if there's a disconnect between internal culture and brand, it will be exposed. And people are far less likely to be tolerant of it.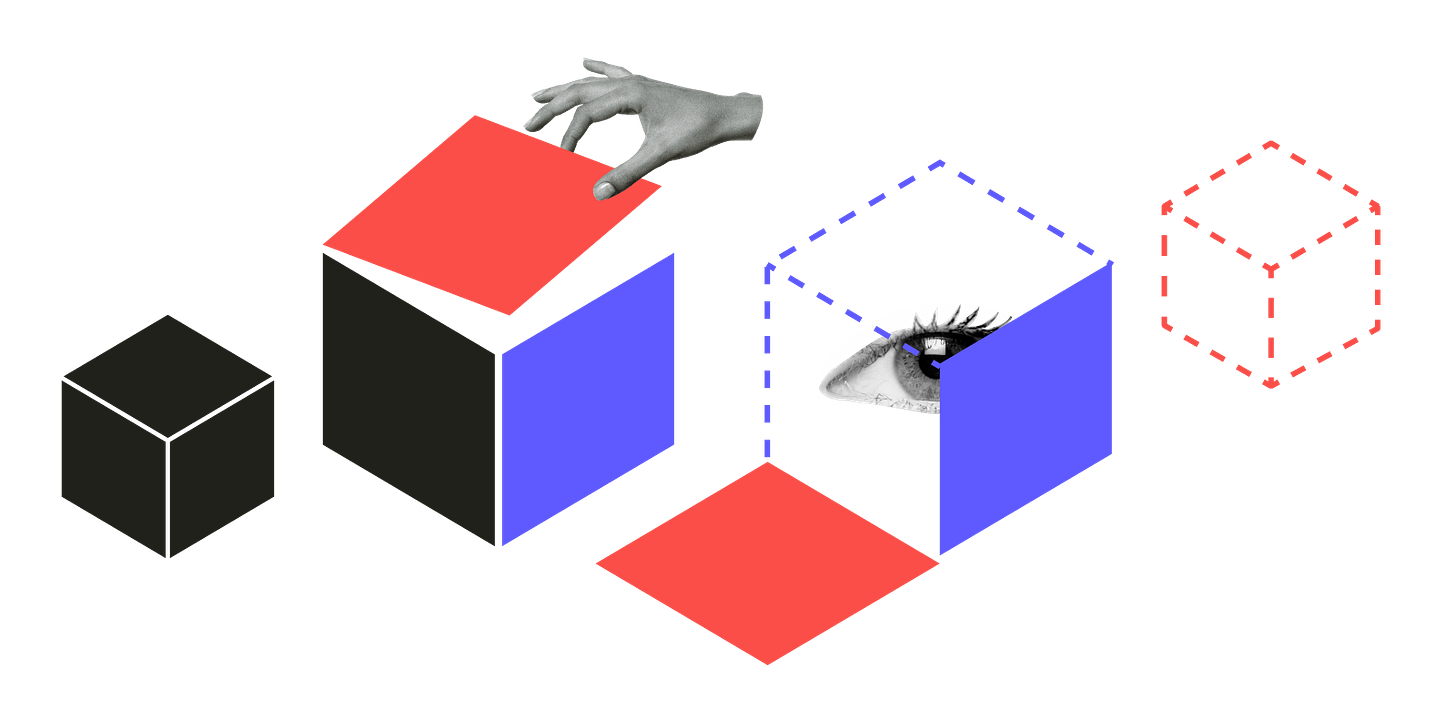 So what does all this mean for what's happening now? I think the Glass Box effect will be crucial when it comes to understanding some of the medium and long-term societal impacts of this moment.
In April 2020, we see the Glass Box effect at work. In a previous age, Amazon's attempts to silence fulfilment centre staff speaking out against dangerous working conditions might have been successful. Today, those staff can take to social media and speak directly to millions.
Meanwhile, look at the criticism levelled at Richard Branson for appealing to the British government to save Virgin Atlantic. The Virgin brand has always been about a spirit of buccaneering enterprise; now Branson (who pays no personal tax in the UK) faces the charge that he wants to be an entrepreneur when times are good, and a socialist when crisis hits.
The Glass Box effect has afflicted other entrepreneurs in search of state aid. A connected world (Instagram!) means that over the years millions have been immersed in the lavish lifestyle of Victoria and David Beckham in a way that simply wouldn't have been possible in the past. Now, some among those millions wonder why they will be funding the Victoria Beckham wage bill during the pandemic.
The crisis we're living through, then, is playing out in an environment of new and radical transparency. As never before, we will be able to see, discuss, and form judgements on the response of the organisations and institutions around us. And crucially, we'll be able to discern the gap between what some organisations say and what they do; including what they do inside their four walls and to their own people. There's even a platform for this: Did They Help? (which recently featured as a TW Innovation of the Day) is logging the behaviour of businesses and celebrities during the pandemic, and ranking them on leaderboards.
In a connected world, the relationship between powerful organisations and the societies in which they operate is being redrawn. We all understand that. But we're only at the beginning of the reconfiguration that transparency will impose on our collective lives.
All this was true before the pandemic. But now it seems to me that this crisis will accelerate our movement towards a Glass Box world. And before that, the double-challenge posed by radical transparency and coronavirus will surely prove the undoing of some.
---
Next up
This Thursday 30th at 5pm CEST, I'll be co-hosting the debut episode of a new weekly online show, What's NEXT 📺 🚀
It comes to you via the brilliant people at the NEXT Conference, one of Europe's leading conferences on digital culture. My co-host will be the amazing curator Monique van Dusseldorp.
Every week, we'll be looking at the latest in digital and speaking to a host of brilliant guests. Expect thinkers, innovators, business leaders, artists and more. We'll ask each of them to share powerful ideas that can supercharge *you*.
Just follow this link to sign up for Episode 1. See you there!
---
Be well friends
Time for me to go. As ever, thanks for reading. Here's wishing you a week as exciting (or unexciting!) as you want.
David.
P.S: it's transparently obvious that Nikki Ritmeijer deserves kudos for the illustrations in this email.
---
David Mattin sits on the World Economic Forum's Global Future Council on Consumption.