Nov 1, 2020 • 18M
New World Same Humans #41 – Audio Version
New World Same Humans is a weekly newsletter on trends, technology and society by David Mattin, and a community dedicated to understanding, and building, our shared future.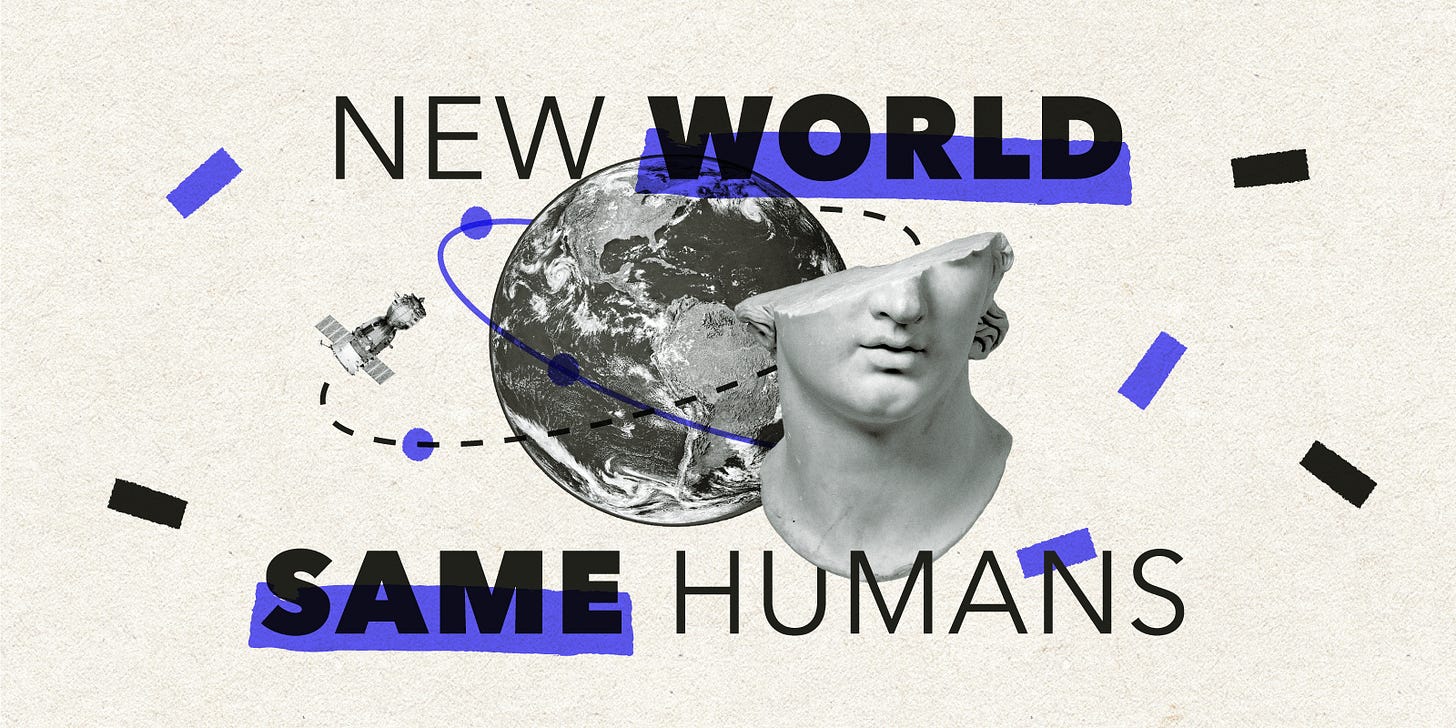 Welcome to the podcast version of New World Same Humans, a weekly newsletter on trends, technology, and society by David Mattin.
If you're listening to this and you haven't yet subscribed, then join 14,000+ curious souls on a journey to build a better shared future 🚀🔮
---
This week, an essay on a powerful emerging trend and its path from weird to mainstream.
I think this trend is set to reshape media and reconfigure business in the years to come. It might even change your life.
Enough preamble. Hit play on this essay, which is called 'Virtual Humans, and How Weird Becomes Mainstream'.
If you'd prefer to read this instalment, go here for the text version of New World Same Humans #41.
---
Links in this week's instalment
1. Kanye West gave Kim Kardashian a hologram of her late father for her 40th birthday.
2. The virtual influencer Lil Miquela has 2.8 million Instagram followers.
3. Xin Xiameng is a virtual newsreader developed by Chinese state-run Xinhua news agency.
4. Spotify created a digital avatar US singer The Weeknd, which then delivered a personalised message to the user based on their listening data.
5. The Riot Games virtual girlband K/DA just released a new song, which already has 20 million YouTube views.
6. Alethea AI is a startup that allows users to create their own virtual humans; it was featured in the last New Week Same Humans.
7. The AI-fuelled chatbot app Replika bills itself as 'your AI friend'.
8. Samsung are working on a new line of 'humanoid friends' called NEONs.
9. Back in NWSH #15 I wrote about the emergence of the metaverse.
---
Same humans assemble
Thanks for listening this week.
Are you convinced that your next big relationship will be with an AI-fuelled virtual companion?
While you think it through, remember that we at New World Same Humans are busy building a community of our own. We started as a small tribe back in January. Today, we've grown to 14,000+ curious souls – founders, foresight professionals, designers, strategists, marketers and more – all over the world. We're a diverse bunch, but we share one trait: an obsession with the trends, forces and ideas reshaping the future.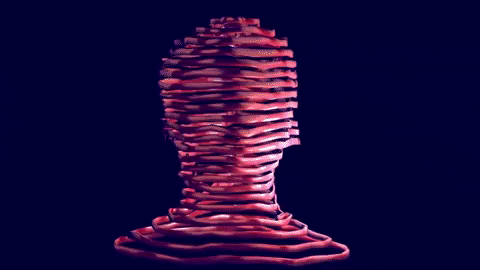 There's one thing you can do to help make our community stronger and more useful for all of us: invite more people inside!
So if you found today's instalment valuable, why not take a second to forward this email to one person – a friend, relative, or colleague – who'd also enjoy it? Or share New World Same Humans across one of your social networks, and let others know why you think it's worth their time. Just hit the share button!
Your membership of our community is valued. I'll be back on Wednesday; until then, be well.
David.
---
David Mattin sits on the World Economic Forum's Global Future Council on Consumption.